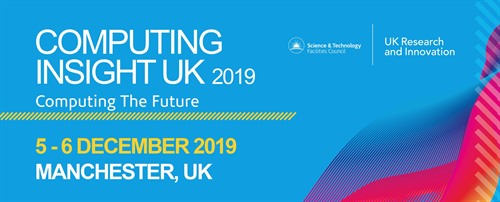 CIUK
Join us at CIUK on December 5th-6th, at Manchester Central,Through its exhibition Computing Insight UK (CIUK) allows attendees to communicate with a wide and varied selection of hardware and software vendors and resellers under one roof. The event will feature two full days of presentations, talks and panel sessions running alongside an exhibition of the latest technologies from the leading hardware and software developers and resellers, an exhibitor forum and a series of breakout sessions.
CIUK addresses what is new within the HPC community and some ideas of how HPC can help in their research projects or business development. You will also have the opportunity to make new contacts and develop working relationships with other like-minded researchers, technical staff and decision makers.
Contact us to find out more about our HPC solutions.
Start Date: Thursday, 5 December 2019
End Date: Friday, 6 December 2019
Location: Manchester Central
Stand details: 34