vScaler Private Cloud
A Private Cloud Platform for any workload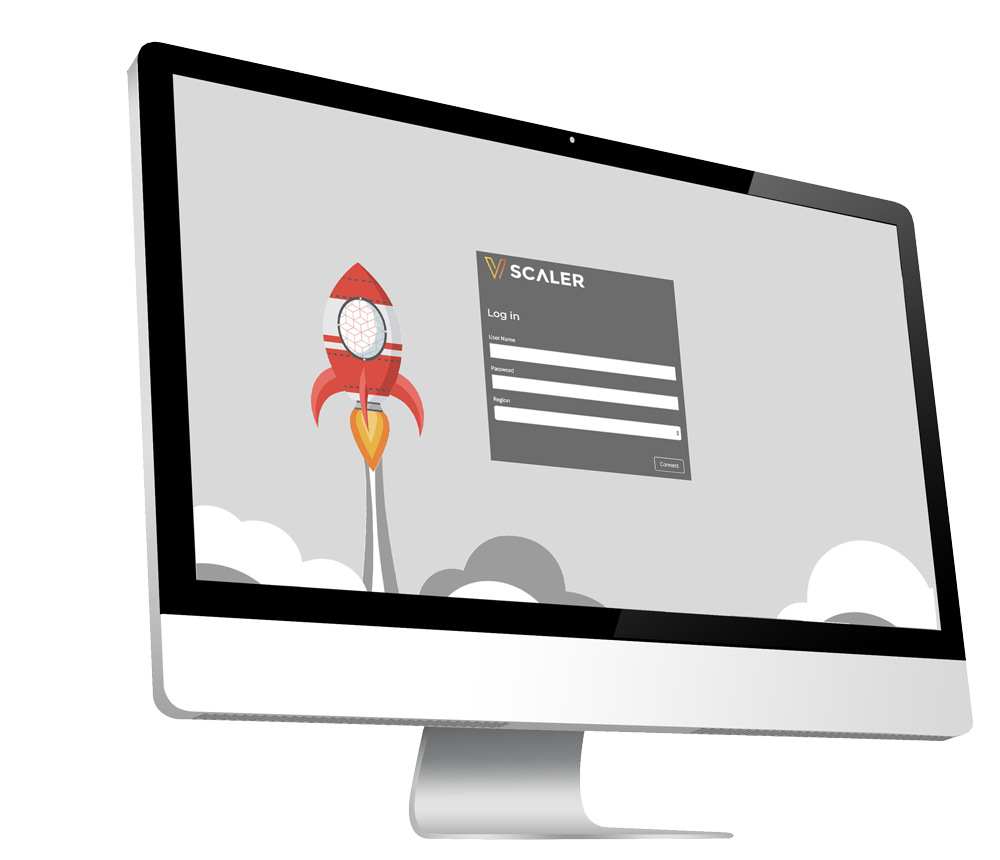 What is vScaler?
vScaler is a private Cloud platform built on Open Source technology that enables you to create a secure, scalable, cost effective, flexible IT infrastructure.
Deploy your on premise private cloud in minutes, add cloud-based services or applications, and scale to public or hybrid cloud environments on-demand - all under a single management portal.
Request a free demonstration
To find out more about how this optimised platform can accelerate your workloads with latest generation GPUs or FPGA's and containerised application stacks, register your details in the form below. A member of the team will be in touch to schedule a demo of the vScaler cloud software and to discuss how it can benefit your specific requriements.
What are you waiting for? Start your cloud journey today!

Podcast: The Cloud's Role in HPC®
We interview Konstantinos Mouzakitis, senior OpenStack and HPC engineer at vScaler and Joseph Ball, Bids and Project Manager at BIOS IT. In this edition, we discuss the Cloud's role in high performance computing. Suitable for a wide variety of workloads from scientific research and academia, to simulation and modelling and even FSI. Start your cloud journey today!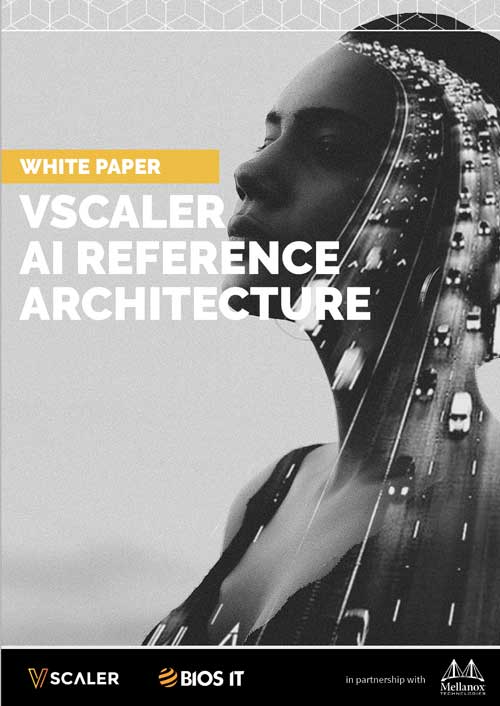 AI Reference Architecture
vScaler has integrated a NVIDIA® DGX-2™ based AI Management system into its cloud offering, enabling a scalable, cost effective AI reference architecture.
Download a free copy of vScaler's AI Reference Architecture White paper, brought to you by vScaler and Mellanox Technologies.
Private Cloud for Any workload
Deep Learning
Spin up a deep learning environment with all the appropriate frameworks installed and ready for use. These frameworks are also accelerated using the world's fastest GPUs, purpose-built to dramatically reduce training time for Deep learning and Machine Learning algorithms and AI simulations.
---
Big Data
vScaler takes all the administrative burden out of configuring a complex analytical cluster and software eco-system. Select from your preferred distribution (Hadoop, Cloudera, Hortonworks, MapR) and begin running data-intensive applications or IOT (Internet Of Things) analytics in minutes.
---
Finance
Featuring GPU ready nodes including the latest NVIDIA® Tesla® and Pascal® architecture - perfect for Monte Carlo simulations and other computational workloads including Quantitative Risk modelling and Portfolio valuation.
---
Broadcast & Media
vScaler helps Broadcast & Media organisations to maintain a dedicated control centre for operations, while their infrastructure (applications, servers, storage & networking) can exist anywhere in the world.
---